Stability
Superior Performance
WAM-V 8 provides best in class stability where it counts. Head out with the confidence you need to get the job done.
Portability
Simplified Logistics
WAM-V 8 has best in class portability. Disassemble and pack into shipping cases that can be checked on most US domestic airline carriers. WAM-V 8 is the most portable autonomous surface vessel (ASV) on the market.
Versatility
Super Shallow Draft
WAM-V 8 can operate in as little as 6 inches of water. Have the confidence to go into shallow water environments without damaging the hulls or propulsion system.
Maneuverability
Better On Track Performance
The WAM-V 8 ASV, like all WAM-Vs, can turn 360 degrees within its own length. The result is better path following and greater maneuverability in congested areas.
WAM-V 8 ASV SPECIFICATIONS
Length: 8 ft (2.5 m)
Adjustable Beam: 4 ft (1.2 m) or 5 ft (1.5 m)
Max Draft: 4 in (10 cm)
Weight: 100 lbs (45 kg) lightship
Batteries: NiMh or Li-ion
Endurance: Up to 10 hrs @ 2.5 kn
Max Speed: Up to 6 kn
Propulsion: 2 x 1kW electric
Payload: 100 lbs (45 kg)

WAM-V 8 ASV COMMAND AND CONTROL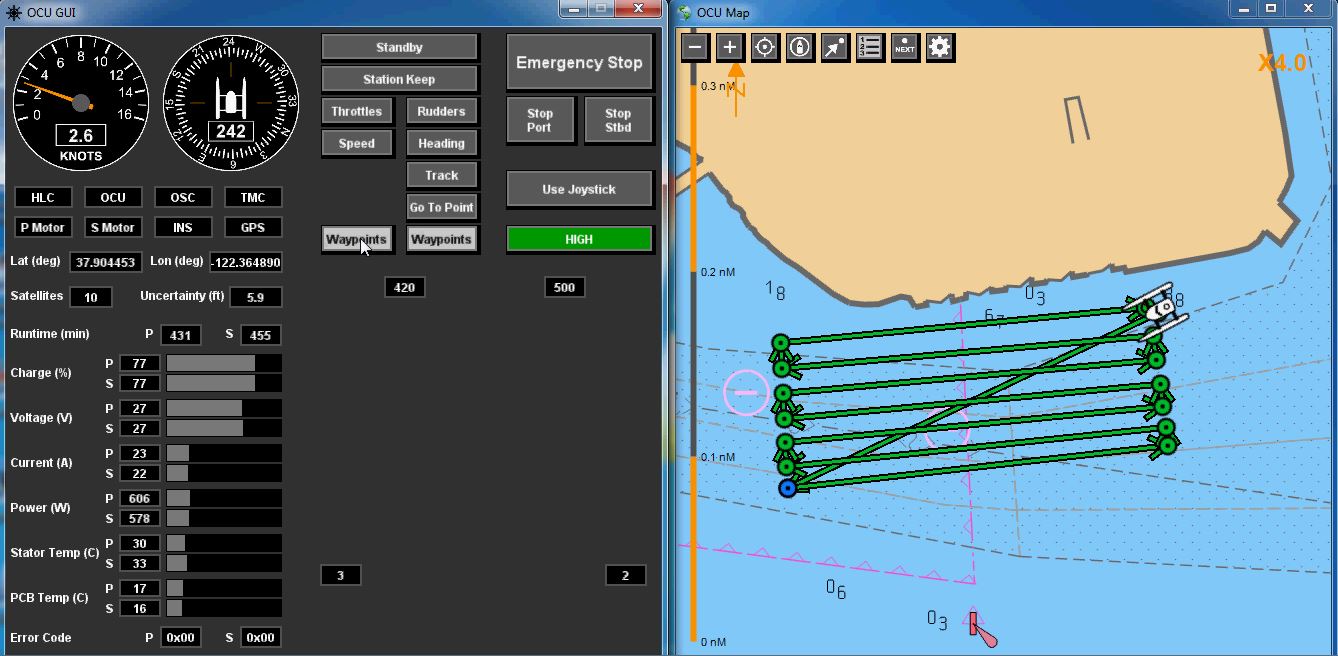 Control and communication software: MARCODE™
Graphical User Interface (GUI) for:
• Autonomous waypoint navigation
• Manual control
• Real-time vessel & sensor data display
Mobile Operator Control Unit (MOCU™)
• Handheld, mobile, steering and speed controller.
• Allows control of WAM-V Unmanned Surface Vehicle (USV) independent of command station.
• Serves as an emergency back-up when used with command station.
Remotely Operated Command Station (ROCS™)
Portable, self-contained, remote operation command station. Includes:
• PCS
• Integrated handheld wireless controller
• RF module
• Batteries
Propulsion Control Unit (PCU)
• Two channel interface to propulsion
• Battery back up reset
• RS232 interface.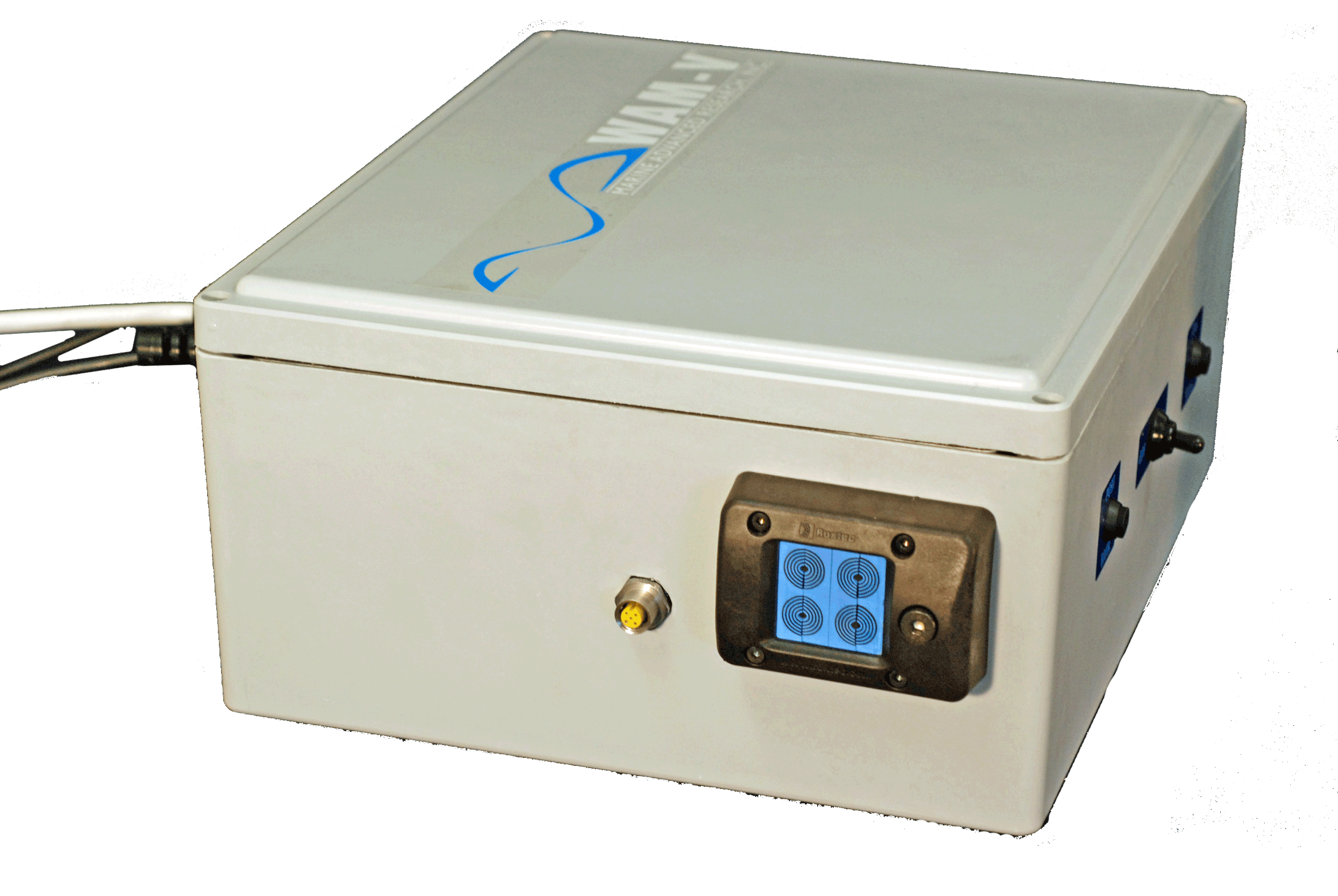 Integrated Onboard Control System: ROBO-HELM™
Computer navigation and control system containing:
• GPS and INS
• Digital navigation
• Real-time vessel and sensor data
• RF module