Stability
Superior Performance
WAM-V 16 ASV provides best in class stability where it counts. Head out with the confidence you need to get the job done.
Portability
Simplified Logistics
WAM-V 16 ASV has Best in Class portability: transport by trailer or ship by standard air freight; launch from the deck of a larger vessel or assemble and launch from shore.
Versatility
Multi-domain Autonomous Marine Platform
WAM-V 16 ASV provides Best in Class versatility. Able to launch and recover aerial and subsurface unmanned and autonomous systems from the stabilized central payload area. Increases the number of applications/missions from a single autonomous surface vessel.
Maneuverability
Improve Efficiency
The WAM-V 16 ASV is the most maneuverable Autonomous Surface Vessel available. Able to turn 360 degrees in its own length, the WAM-V 16 ASV makes quick speed and course corrections allowing it to have the best on track performance on the market.
WAM-V 16 ASV SPECIFICATIONS
Length: 16 ft (5 m)
Beam: 8 ft (2.5 m)
Max Draft: 20 in (0.5 m)
Weight: 450 lbs (204 kg) lightship
Batteries: Up to 6x 2,685 Wh Li-Ion
Endurance: 15 hrs @ 5 kn; 30 hrs @ 3 kn
Max Speed: 11 kn
Propulsion: 2 x 2kW electric
Payload:
• 2 battery configuration: 350 lbs (159 kg)
• 4 battery configuration: 250 lbs (113 kg)
• 6 battery configuration: 150 lbs (68 kg)
WAM-V 16 COMMAND AND CONTROL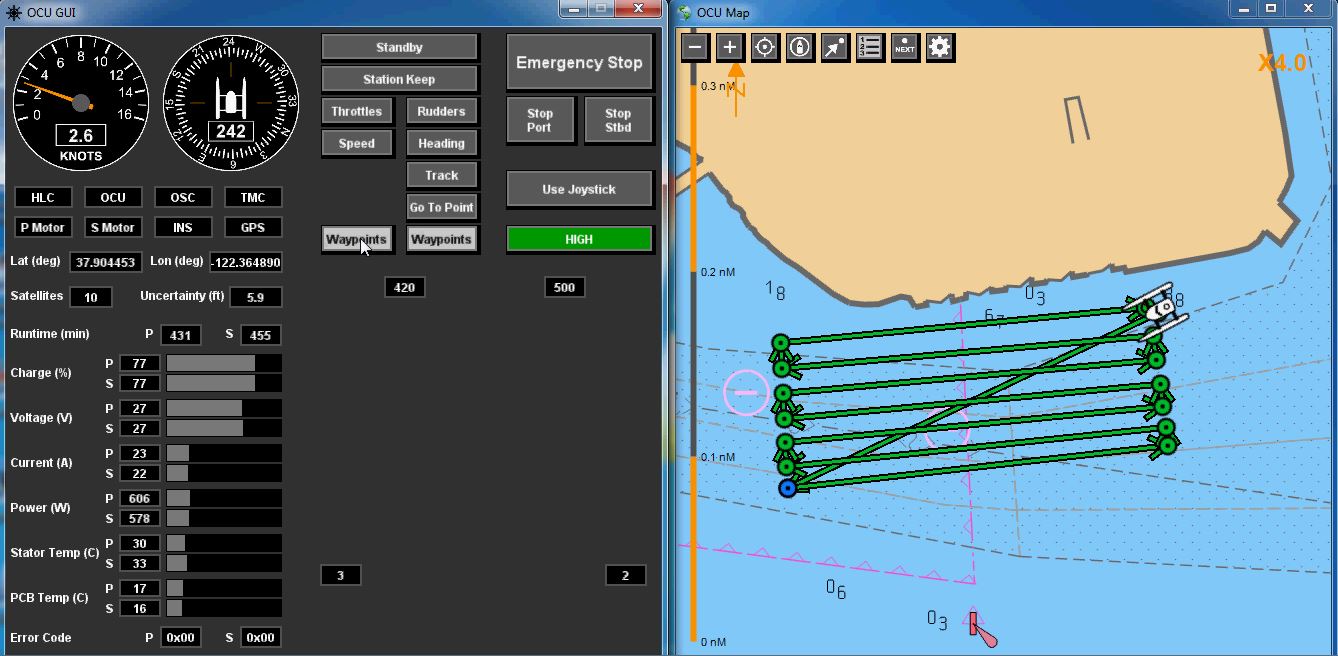 Control and communication software: MARCODE™
Graphical User Interface (GUI) for:
• Autonomous waypoint navigation
• Manual control
• Real-time vessel & sensor data display
Mobile Operator Control Unit (MOCU™)
• Handheld, mobile, steering and speed controller.
• Allows control of WAM-V Unmanned Surface Vehicle (USV) independent of command station.
• Serves as an emergency back-up when used with command station.
Remotely Operated Command Station (ROCS™)
Portable, self-contained, remote operation command station. Includes:
• PCS
• Integrated handheld wireless controller
• RF module
• Batteries
Propulsion Control Unit (PCU)
• Two channel interface to propulsion
• Battery back up reset
• RS232 interface.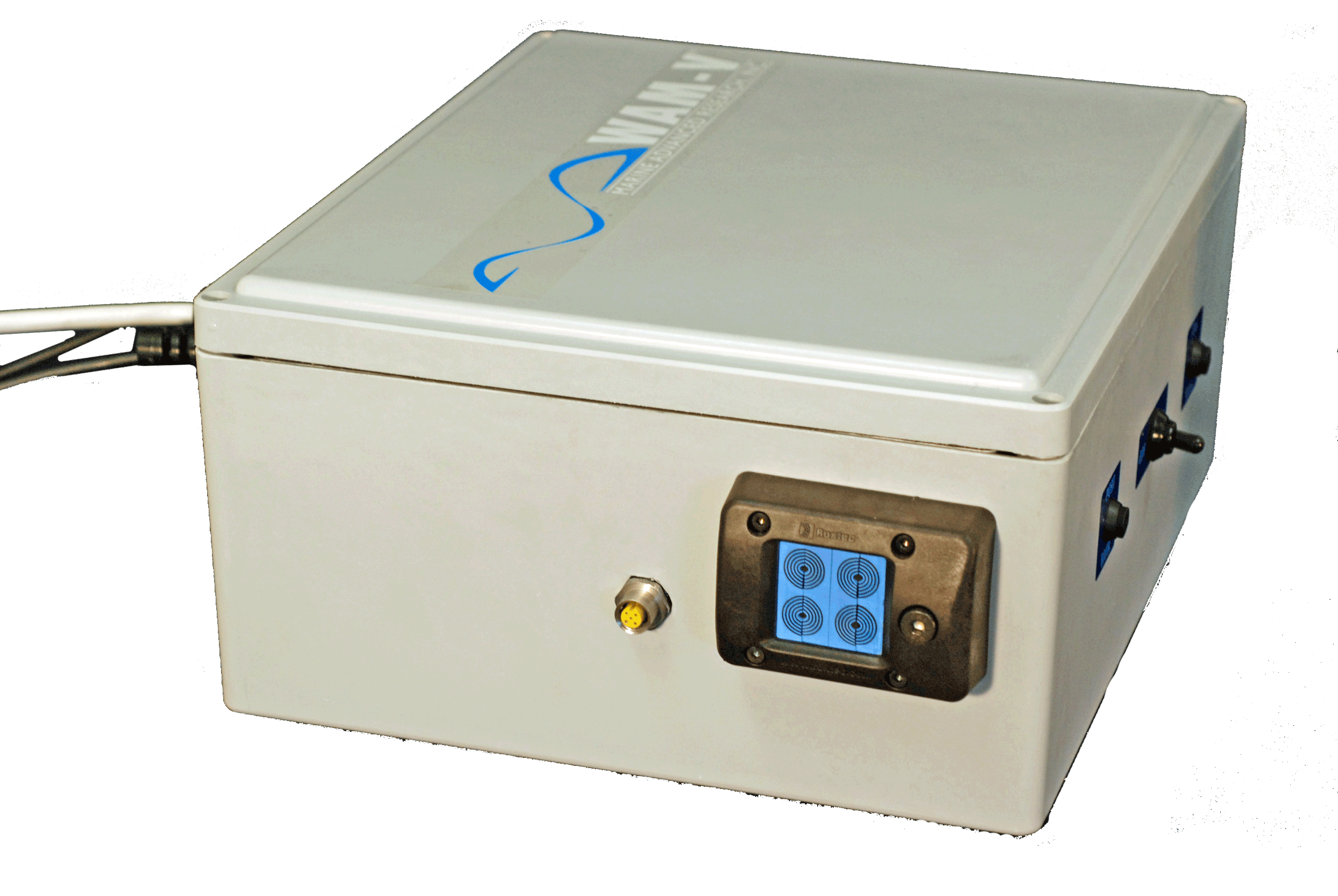 Integrated Onboard Control System: ROBO-HELM™
Computer navigation and control system containing:
• GPS and INS
• Digital navigation
• Real-time vessel and sensor data
• RF module