Leverage our fleet of robots
Your organization does not need competence in robotics to gain the advantages. Our engineers partner with your scientific and engineering staff to ensure a match between your project specifications and the WAM-Vs selected from our fleet. With agile deployment, bespoke functionality, scalable solutions, and project-based function to fit within your operations budget, our services are changing the industry. Your team can focus on their expertise, allowing projects to complete faster, with less environmental impact, all while using fewer resources.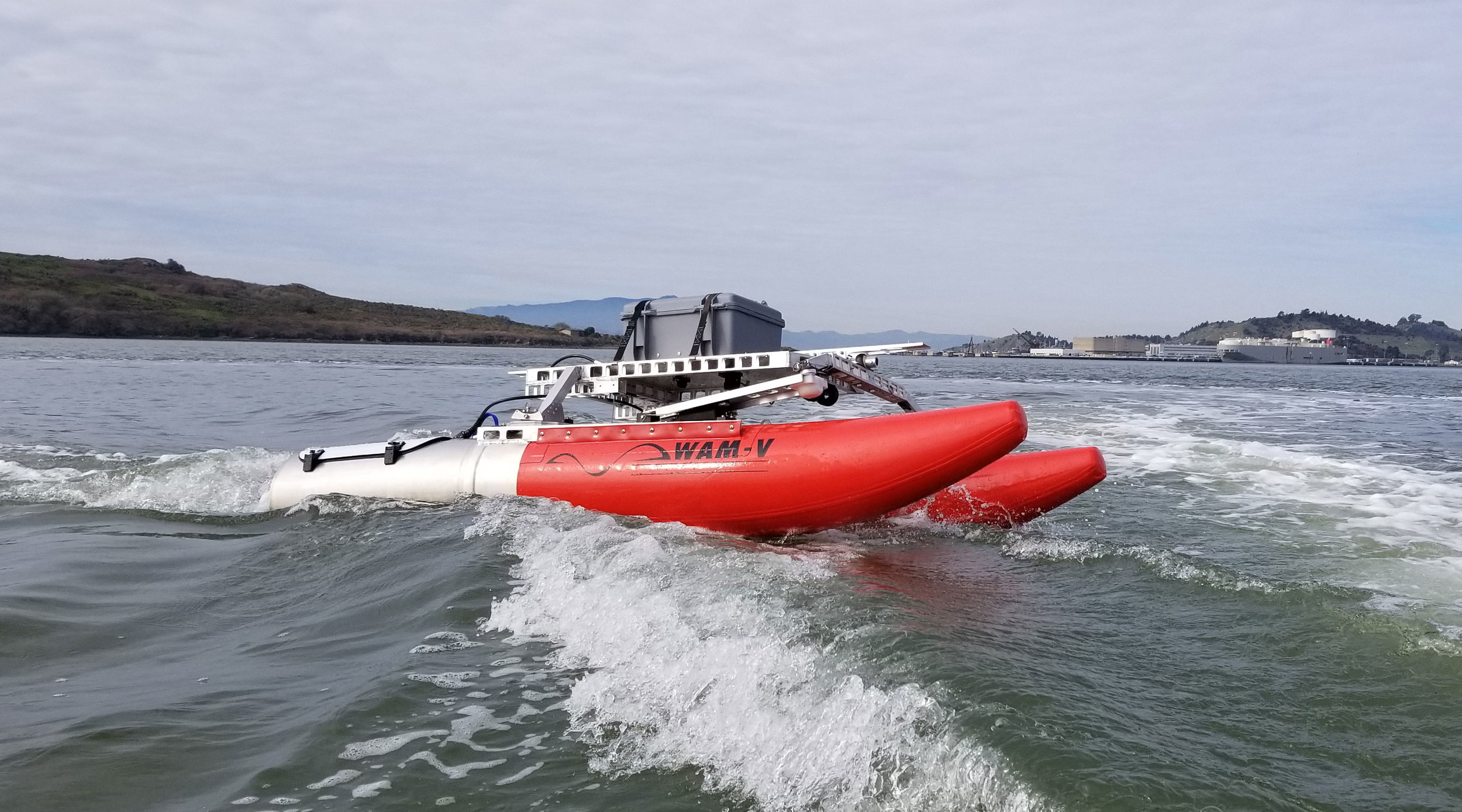 Fully Customizable Configurations
The power and efficiency of autonomous systems, without the capital expenditure.
A long-term lease, or a one-day project. A turn-key solution, or a customized sensor package. Hardware only, or a team of engineers and experts to assist your project. Air freight delivery to anywhere in the world.
Short lead time: WAM-Vs can be outfitted in hours.
Systems Integration: Telemetry can be viewed live as it is collected.
Full Logistical Support: Delivery, Launch, Navigation, Piloting, Recovery.
Force Multiplier: Multiple WAM-Vs expedite schedules and control costs.
remote observation • systems delivery • hydrography • oceanography
marine salvage • dredging • habitat study • disaster response